A family awaits the return of the first-born, who is serving a year in prison. Living under the same roof, an effect of light turns the daily life of these characters into a poem about absence.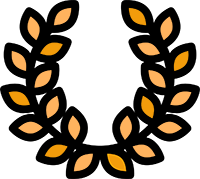 AWARDS: First Price. Prospettive at Filmmaker Festival/ First Prize. Fondazione Libero Bizzarri.
OFFICIAL SELECTIONS: Vision du Reél/ Les rencontres Internationales/ First Price Prospettive at Filmmaker Festival/ Cinema Vérité Festival/ Premio Sergio Amidei/ Montreal Underground Film Festival/ Zagreb Dox/ Short Film Corner Festival/ Festival Image de Justice/ Comptoir du Doc/ Rennes Concorto Film Festival/ Festival Image de Justice/ Comptoir du Doc Cinema/ Cineteca Nazionale/ Open City Documentary Festival London
Tyndall, An effect of light in the middle of the wait
The house of the Bianchi family is home to the protagonists of this documentary. The place also houses the wait that everyone shares: the days and months that Francessco, the eldest son, will not be among them for having to serve a year in jail.
Director Fatima Bianchi documents this space of time, while her relatives do their daily tasks under the same roof.
The father of the house is responsible for keeping active the various ancient clocks that inhabit the place. A mother levitates a Reiki pendulum in the palm of her hand. Another young man stretches his body in a customary yoga session.
In a cinematic resource rarely seen before, the words of the letters sent to Francessco are projected onto the walls or skins of the protagonists, as giving light to those who are physically absent.