On the eve of the 2012 presidential election in Russia, a cavalry battalion in Moscow prepares to carry out its duties amid a turbulent political climate.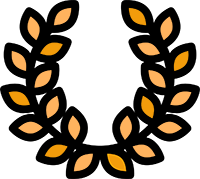 OFFICIAL SELECTIONS: World Film Festival/ Flahertiana/ Tartiu World Film Festival/ CinéDOC Tbilisi/ Moscow International Documentary Film Festival DOKer/
Two Sides Of One Horse, A cavalry battalion and the fate of Russia
The 2012 presidential election approaches in Russia, preceded by a political campaign focused on the controversial figure of the candidate Vladimir Putin. In the midst of this charged political climate, the authorities of a cavalry battalion in the center of Moscow keep an eye on all the details to ensure the proper functioning of their unit for the upcoming days.
But – and some may argue otherwise - perfection and efficiency are not precisely values the great post-Soviet nation is known for.
The film is a close observation to the daily efforts of a battalion that, despite the determination and sense of belonging of its officers, is far from being an example of firmness. The audacious eye of the Russian filmmaker Tatyana Soboleva alternates this with the point of view of one the horses of the regiment.
Seen from the purity of the horse's eyes, a large demonstration of the opposition to Putin surrounding the Kremlin is shown in a formalist montage that demands us to take an ethical stand on the facts we see, including the behaviour of the cavalry battalion, which has been accused of violently suppressing the protesters on several occasions.
Conceived as a clever political satire, the film is an ironic portrait of the institutions in present day Russia, a country with a deep political polarization, and all of this is told from one of its ancestral military traditions.