From Switzerland to Zambia, via the Amazon and Peru, TRADING PARADISE is a critical behind-the-scenes look at the commodities sector and its ecological and human consequences.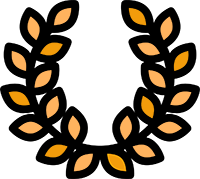 AWARDS: Winner of the 4th "CH-Dokfilm" Swiss Documentary Film Competition
OFFICIAL SELECTIONS: Visions du Réel International Film Festival/ Festival International du film les droits humains/ Solothurner Filmtage/ Internationale Filmtage Hof/ Filmambiente Environmental International Film Festival RIO DE JANEIRO/ Environmental Film Festival Cineambiente Torino/
Trading Paradise, The dangerous trace of the commodity dealers
Swiss director Daniel Schweizer, known for uncovering socio-economic scandals involving his country, now focuses in the sector of the commodity multinationals and reveals the immeasurable ecological damage and economic frauds that their activities have had in different parts of the world.
Large parts of the world trade in commodities are handled by companies based in Zug and Geneva. They are known to pay very little taxes and to defy responsibility for environmental damages caused in the extracting countries
The film follows the story of two representative companies, Glencore and Vale, both international giants and leading players in this market, and also that of the NGOs attempting to initiate dialogue with the multinationals and political authorities in order to swiftly find solutions.