Two actors in Kosovo dream of a visa to be able to emigrate and have a better future. But without a visa, they both decide to do it in the least predictable way: in a rocket that they build themselves.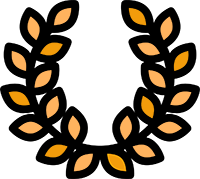 OFFICIAL SELECTIONS: Visions Du Réel/ Kosovo Screening Program, Kino in der Reitschule/ Revolutions Per Minute Festival/ Kasseler Dokfest/ MedFilm Festival/ East Silver Market, Ji.hlava IDFF/Dokufest Kosovo/ VAFT
Toni and Bleri. A rocket to emigrate from Kosovo
During one of the last days of the winter two young Kosovar actors find some left over
construction material. While dreaming about leaving the country without the visa hassle they decide to take the shattered parts with them.
At an abandoned building they start constructing the different parts building their own one-man rocket - while stories from the past are brought up.
Both boys decide that the rocket needs to be launched from the top of the highest mountains in Kosovo, the mythical Accursed mountains. After a dreadful hike to the top of the Accursed mountains, one of the boys will be launched into a new future.