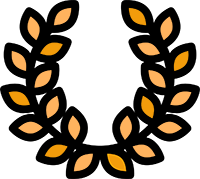 OFFICIAL SELECTIONS: Berlin International Film Festival/ BAFICI/ Filmkunstfest/ Kommunales Kino Freiburg/ UnderhillFest/ Moscow International Film Festival/ Golden Apricot Yerevan International Film Festival/ New Horizons/ Melbourne International Film Festival Australia/ Pacific Meridian/ Message 2 man/ Textura/ Kaunas International Film Festival/ Vancouver IFF/ UNDERDOX/ Festival international Signes de Nuit/ Internazionale a Ferrara festival/ Antenna International Documentary Film Festival/ BFI London Film Festival/ IDFA/ La Roche sur Yon IFF/ Bergen International Film Festival/ Doclisboa 2012/ Document 10 International Human Rights in Film Festival/ Jihlava IDF/ Mostra Internacional de Cinema/ MiradasDoc/ Viennale/ "Cinema Verite" Iran International Documentary Film Festival/ CPH:DOX/ Verzio 9 International Human Rights Documentary Film Festival/ RIDM/ Stockholm International Film Festival/ Festival on Wheels/ Pau International Film Festival/ WATCH DOCS/ Seville IFF
Tomorrow. The thin line between art and anarchy

This film is about the most striking occurence in contemporary art in Russia, the art-group Voina (War).

Their founders — Vor (Thief) and Koza (Goat) live underground, raise their one-year old son Kasper and carry out art actions on the fine edge between art and criminal code.

Their cou-rageous political statements leave nobody indif-ferent (and disturb absolutely everybody). They live in the present, hoping that tomorrow they can change everything.