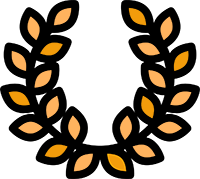 AWARDS: Audience Award for Best Mid-length Film. Mediterranean Film Festival Split
OFFICIAL SELECTIONS: International Filmmaker Festival of World Cinema Nice/ Ocean City Film Festival/ Kinookus Food Film Festival/ The Mediterranean Film Festival/ Toronto Indie Doc Fest/ Roma Cinema DOC/ Move Me Production/ Voice from the Waters International Traveling Film Festival/ European film festival dokumentART/ Lake City Film Festival/ Darbhanga International Film Festival/ Films for World Peace Festival/ Zagreb Tourfilm Festival/ International Ecological Film Festival To Save and Preserve/ International Nature Film Festival Gödöllő/ Sandalia Sustainability Film Festival/ Indie Best Films Festival/ West Side Mountains Doc Fest/ Newark International Film Festival/ Vukovar Film Festival/ Dalmatia film festival/ Covellite International Film Festival/ Bohemian Film Festival/ Vukovar Film Festival
To Live To sail. A long Mediterranean journey on the sailing boat
Pavel lives in Italy, Yiannis in Greece and Ana in Croatia. Instead of moving to bigger cities and trying to find their chances and make a future there, all three of them live and work by the sea and thanks to the sea.
Pavel, who graduated economy, turned his hobby, sailing, into a career so now he works as a sailing instructor in La Spezia, on Ligurian Sea. He lives on his boat.
Yiannis is a fisherman from Nafpactos, small village in the Corinth Channel, Ionian Sea. For his health and financial reasons he sold his big fishing boat. Him and his family now struggle with financial problems.
Between winter, summer and autumn the film tell the story of their lives, about modern Mediterranean, its past and its future and unbreakable connection between the sea and its inhabitants.