Confronted with an alleged true photograph of the French poet Arthur Rimbaud, a man begins an incessant investigation to verify its authenticity.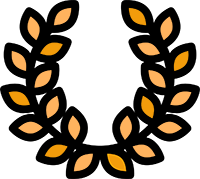 OFFICIAL SELECTIONS: Torino Film Festival& Turin Film Festival/ Foggia Film Festival
"Those Who Met Me, Did Not See Me" The last picture of Rimbaud
The Italian filmmaker Bruno Bigoni speaks to us looking into our eyes in the first seconds of the film. He tells us that a mysterious French woman contacted him especially to sell him an unpublished photo of Arthur Rimbaud, dated after the French poet had his leg amputated in Paris in 1981.
Extremely excited by the call to adventure, Bigoni uses a small camera that hides under his scarf and a good friend who furtively films his encounters with the characters that take part in this kind of art-thriller full of suspense and brush strokes of humor.
In the end, the film stands as an engaging, theoretically real story that discusses the importance or not of authenticity in art, and the infinite flow of events that the creation of a copy can trigger in people's life.