A lawyer and human rights activist embarks on a quest that could take a lifetime: to find her mother, who disappeared from the Mexican government forty years ago.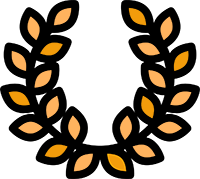 OFFICIAL SELECTIONS: FESTIVAL INTERNACIONAL DE CINE DE MORELIA/ AMBULANTE/ DOQUMENTA Querétaro/ Contra el Silencio, Todas las voces/ FESTIVAL INTERNACIONAL DE CINE DE MERIDA Y YUCATÁN/ FESTIVAL ZANATE
They Are There Somewhere. My Mother, Disappeared
In 1973, a dozen clandestine organizations formed the September 23rd Communist League, the most structured urban guerrilla movement in all of Mexico.
Its members were young men, who led a double life. One of normal appearance and the other of clandestinity.
In most of them the idea prevailed that the time for endless and sterile discussions had passed: the time had come to move on to deeds, to action. Through the White Brigade, the Mexican government resorted to the dirty war to annihilate them.
It is in this context that the disappearance of our protagonist's mother occurs. Through her voice, we learn the story of her family, with whom she manages to reconnect after a long time through her search.