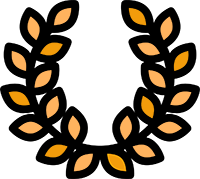 AWARDS: Best Film. Kuala Lumpur Eco Film Festival/ Best International Documentary. Cinemambiente/ Jury Grand Prix. FIFO/ Jury Grand Prix. Cinema Planeta/ Best Documentary. Jameson Cinefest Miskolc International Film Festival/ Best Documentary. Raindance Film Festival/ Leipziger Award. Dok Leipzig/ Finalist for Pare Lorenz Award. IDA/ Programmers Choice Natural Facts Award. Big Sky Documentary Film Festival/ Award for Best Development Message. Millennium International Documentary Film Festival/ Best Editing Documentary/Factual. New Zealand Qantas Film and Television Awards/ Honourable Mention. Wild & Scenic Film Festival/ Runner Up, Best Political Film. AOF/ Special Mention. Cape Winelands Film Festival/ Finalist Best Documentary, Finalist Best Cinematography/Factual. New Zealand Qantas Film and Television Awards/ Finalist for Best Documentary. Australian ATOM Awards/ Public Prize, Festival International du Film de Groix/ Documentary – International Award. Rome International Film Festival
OFFICIAL SELECTIONS: IDFA/ Dok Leipzig/ Margaret Mead International Documentary Festival/ Thessaloniki Documentary Festival/ Big Sky Documentary Film Festival/ New Zealand International Film Festival/ Hawaii International Film Festival/ Bergen International Film Festival/ Gothenburg International Film Festival/ Reykjavik International Film Festival/ Docpoint Finland
There Once Was An Island: Te Henua e Nnoho
What if you had to leave your home forever? Takuu, a tiny atoll in Papua New Guinea, contains the last Polynesian culture of its kind.
Facing escalating climate-related impacts, including a terrifying flood, community members Teloo, Endar, and Satty, take us on an intimate journey to the core of their lives and dreams.
Will they relocate to war-ravaged Bougainville - becoming environmental refugees - or fight to stay? Two visiting scientists investigate on the island, leading audience and community to a greater understanding of climate change.