A captivating short film about Thea, a 12-year-old Norwegian girl whose life is conditioned by epileptic seizures.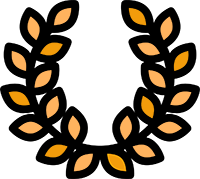 AWARDS: Honourable Mention. Nordic/Docs/ Special Mention Documentary Competition. Festival Internacional de Cine para Niños (...y no tan Niños)/ The Award for the most moving film given by the Marshalls of the West Pomeranian Voivodeship. Szczecin European Film Festival/ Nominated for the ECFA Documentary Award. DOXS! Documentary Film Festival for Children and Youth/ Honourable Mention. American Documentary Film Festival
OFFICIAL SELECTIONS: IDFA/ Dok Leipzig/ EBS International Documentary Film Festival/ Szczecin European FIlm Festival/ Tirana International Film Festival/ Chicago International/ Children FIlm Festival/ American Documentary Film Festival/ Sebastopol Documentary Film Festival/ Filmwoche Duisburg/ Vilnius Documentary Film Festival/ Kristiansand International FIlm Festival /Festival Internacional de Cine para Niños/ Nordic Docs/ Leiden International Short Film Festival/ Eurodok/ Look and Roll/ Sharjah International Children Film Festival/ The Norwegian Documentary Film Festival/ Docfeed/ Bay Area Children Film Festival
Thea. A girl's challenge against epilepsy
Life for a 12-year-old Norwegian girl named Thea is defined by severe epileptic seizures that can last for hours. This film tells her story using black-and-white stills that are sometimes presented in quick succession and at other times linger.
We see a loving and concerned look from one of her parents, a reassuring caress, or Thea's armband that reads "epilepsy." Directors Halvor Nitteberg and Elisabeth Aspelin chose this form to make palpable the gaps in Thea's memory – those moments of lost consciousness during her seizures.
Meanwhile, the soundtrack continues on. We accompany Thea to her doctor, who says that she has even induced coma to stop a seizure. "It can be really dangerous sometimes." We watch as Thea jokes around with her friends.
She has a passion for helicopters and really wants to become a pilot – perhaps unsurprising, given that her life has already been saved a couple of times because she could be flown directly to the hospital.