This animated short film illustrates the adventure of Lino, an Italian partisan and his companions in their attempt to defend themselves from a Nazi attack in northern Italy in April 1945.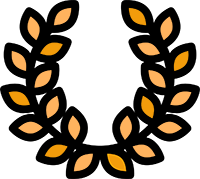 AWARDS: Special Mention for Best Screenplay. Animayo
OFFICIAL SELECTIONS: Special Mention for Best Screenplay/ Festivals Animateka International Animated Film Festival/ Animayo International Film Festival of Animation, Visual Effects and Video Games/ Animatricks International Animation Festival/ Kino Otok - Isola Cinema/ International Film Festival/ Japan Media Arts Festival
The Wind Whistles. The Nazi surprise attack
Based on the memoirs of 20-year-old Italian partisan Lino Dordoni, Fischia il Vento (The Wind Whistles) traces the events that occurred during The Battle of Monticello, Northern Italy, on April 16th, 1945, when 450 SS soldiers executed a surprise attack at dawn against roughly 25 Partisan resistance fighters located inside the castle of Monticello.
Stationed in an abandoned stable nearby and suddenly awoken by the echo of the battle raging at the castle, Lino and his squad set out on a journey to aid their comrades as fast as they can.