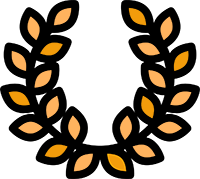 OFFICIAL SELECTIONS: Karlovy Vary IFF/ IDFA/ CPH:DOX/ Visons du Réel/ HotDocs
The White World According To Daliborek. A gentle Neo Nazi
A brilliant take on the global revival of far-right ideologies, this acclaimed profile of a Czech white supremacist explores the tragicomically mundane conditions of provincial distress and how internet culture has been reshaping the psychology of hatred for mass appeal.
Daliborek is approaching 40 but still lives with his mother Věra. Between his shifts at the factory as an industrial painter, he writes angry songs and uploads amateur horror movies to YouTube from his basement den. His likes include PlayStation, Facebook, and Adolf Hitler.
Nonviolent to date, Daliborek is nevertheless unrelenting in professing his manifold hatreds: for his job, Jews, Roma people, refugees, homosexuals, Angela Merkel, spiders, dentists, and his mother's new boyfriend Vladimír, who tries to win him over with quips about "turning gypsies into asphalt" and by taking him out shooting in combat gear.