In a world where humans are cataloged either as men or women, three characters explore the limits of gender and sexuality in their daily life.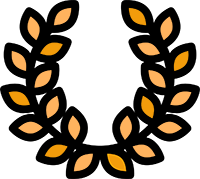 AWARDS: Best Documentary. KADER Film Festival
OFFICIAL SELECTIONS: Nederlands Film Festival (Student competition)/ Docfeed/ 39 Graden Festival
The Wardrobe of Gender, Being Women, men and everything else
Is it unquestionably natural for the human race to express itself as men and women only?
This documentary short film makes us rethink this binary point of view in each scene that occurs before our eyes through three Dutchs who explore the limits of their gender and sexuality in their daily life.
An observational approach allows us to enter the intimate spaces of these characters, who tell us the discriminations the have had to face, their doubts and the difficulties they must overcome in their process to listen to what their body asks them to represent.
Watching The Wardrobe of Gender is to look at three little stories that represent one of the most exciting human quests in history, where gender and identity are ambiguous items in constant transformation.