After being notified that their jail sentence will begin in just a few days, three convicts wait and prepare for their lives behind bars.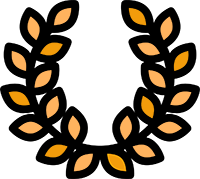 OFFICIAL SELECTIONS: Dok Leipzig/ HFF München/ FFF Bayern
The Wait. The hours before going to prison
Three convicts are notified that their prison sentence will start in just one week. What will happen to their apartments? Who can they trust with the truth? To whom do they bid farewell? And who will take them to prison on their last day of freedom?
The countdown has started for Jürgen, a former king of the red-light district, for father and husband Vitali, and for Buddhist Guang.
Vitali tries to face prison bravely, even though he knows that he must give up his family.
The third convict, Guang, repeatedly asks for guidance and support from her Buddhist master in Taiwan. Prison could be part of a universal divine plan, but is Guang's faith strong enough to overcome a jail sentence?