One man and his family-run TV station have become a relentless voice against corruption and organised crime in Sicily. This film portrays the conflicts of Sicilian society through the maverik selfmade journalist Pino Maniaci.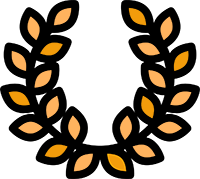 AWARDS: Best italian Documentary. Rome Independent Film Festival
OFFICIAL SELECTIONS: Dok Leipzig/ Miradas Doc/ Documentary In Europe/ Biografilm/ Thessaloniki International Film Festival
The Valley Of The Jato. Unveiling the organized crime in Sicily
By exploring the lights and shadows of the maverik selfmade journalist Pino Maniaci´s exceptional character allowed the filmmakers to portray the contradiction between the old and new mentality in Sicily.
The slow and difficult journey from the traditional Sicilian proverb "the man who plays alone never lose" (which opens the film) to the manifesto of young Sicilian anti-mafia movements "together we can".
In this film, the tense and slow process that it takes for a society and people to change and evolve is what the filmmakers represent succesfully through Pino and his TV.