This Documentary is an inspiring journey of resilience and innovation, tracing Elie Tahari's rise from a refugee camp to a fashion mogul.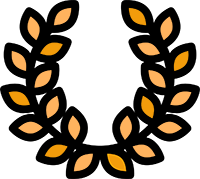 AWARDS: Best Fashion Documentary Award. London Fashion Film Festival/ Jury Awards. Moscow Design Film Festival/ Best Director on a Documentary. Berlin Indie Film Festival/ Best Producer, Best Director, Best Feature Documentary Awards. Eastern Europe International Movie Awards
The United States of Fashion: Designer Elie Tahari - Resilience. Innovation. Fashion. Triumph
This Documentary delves into the captivating journey of fashion mogul Elie Tahari, offering an unprecedented glimpse into his creative universe. The documentary aims to captivate not only the seasoned fashion enthusiasts but also those who are yet to explore the vibrant world of fashion. Tahari's life is a testament to resilience, determination, generosity, and the quintessential 'chutzpah.' Born to Iranian parents who sought refuge in Israel, Tahari's humble beginnings in a refugee camp did little to deter his dreams. His move to New York, despite not speaking English, marked the start of a remarkable career that would span over four decades. Tahari's innovative contributions to the fashion industry, including the Tube Top and the Woman's Suit, have left an indelible mark on the New York fashion landscape, making his story a compelling watch for anyone interested in the intersection of creativity, determination, and success.