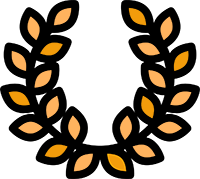 AWARDS: Jury's Choice Award. Black Maria Film/ Winner. LA ART-HOUSE FILM FESTIVAL/ Gold Award. International Independent Film Awards/ Honorable Mention. Queens World Film Festival/ Honorable Mention, Best Director. Los Angeles Film Review Independent Film Awards/ Nominated for Animadoc Golden Dove Award. Dok Leipzig
OFFICIAL SELECTIONS: FANTOCHE International Animation Festival/ CINANIMA International Animated Film Festival of Espinho/ "Fractures" program/ ANIMA/ ANIMAC/ La Ma Del Artists screening/ Holland Animation Film Festival/ Fest Anca International Animation Festival/ Commffest Global Community Film Festival/ Justice Film Festival/ Queens World Film Festival/ College Town Film Festival/ Landlocked Film Festival/ Cinema at the Edge/ Seattle Transmedia & Independent Film Festival Seattle/ Marda Loop Justice Film Festival/ Commffest/ Annual Film and Arts Festival/ Maryland International Film Festival/ Awareness Film Festival/ Ottawa International Animation Film Festival/ Varna International Animation Film Festival/ Annecy International Animation Film Festival/ Anima Mundi International Animation Festival/ DOCartoon International Animated Documentary Film Festival/ SITGES Int'l Fantastic Film Fest/ ANIMASIVO/ Human Rights Film Festival of Barcelona, Barcelona/ Included in traveling exhibition as part of festival's partnership with AECID/ Festival Cuernavaca/ Boston International Film Festival/ Julien Dubuque International Film Festival/ Central Florida Film Festival/ DocMiami Florida Documentary Film Festival/ Dok Leipzig, International Leipzig Festival for Documentary and Animated Film/ Starz Denver Film Festival/ Tricky Women Film Festival
Truth Has Fallen. The innocent imprisoned
"Truth Has Fallen" is a 60-minute documentary that examines the cases of three individuals who were wrongfully incarcerated for murder and sheds light on weaknesses in the US justice system.
With the help of James McCloskey and his organization, Centurion Ministries, these convictions were ultimately overturned.
Employing innovative painted animation, "Truth Has Fallen" investigates why these three individuals were wrongfully convicted and suggests reforms to the United States justice system that could help to reduce the rate of wrongful convictions.