An indigenous man left his tribe at the age of 15. Several years later, he crosses the heart of Brazil, following the footsteps of João Kramura, the white kid who was kidnapped by his own tribe in 1953.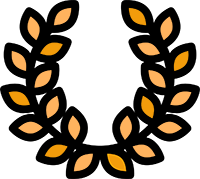 AWARDS: Best Documentary In Brazilian Feature. It's All True/ Best Feature Documentary of The Brazilian Competition. Abracine Award/ Honorable Mention of the Jury. Festival Do Filme Etnografico do Para/ Prix du Premier Film Professionel. Traces de Vies
OFFICIAL SELECTIONS: Dok Leipzig/ É Tudo Verdade/ Rencontres Gindu Cinéma/ MIDBO/ Festival Cinebrasil/ Taiwan International Ethnographic Film Festival/ Festival de Cinema Da Bienal de Curitiba/ Festival de Cinema Da Bienal de Curitiba/ Festival do Filme Etnográfico do Pará/ Festival International de Cinema da Fronteira/ Traces de Vies/ Mostra de Cinema de Sao Miguel de Gostoso/ Forum.DOC/ Peloponnese International Documentary Festival/ Mostra do Filme Livre/ Mostra Eco Falante/ Étonnants Voyageurs
The Third Shore. Following the footsteps of the white man of the tribe
In 1953, thirteen years after the beginning of the so-called "March to the West" in Brazil, the indigenists Villas-Boas brothers found among the Caiapó Indians the young João Kramura, a white man taken from his parents and raised in the tribe.
The story of João and Thini-a, who share the same troubled story of living between two worlds, is retold through the indian Funi-ô Thini-á.
Following in João's footsteps, who finds resonance in Thini-á's footsteps, the documentary questions the breakdown of the indigenous culture in the aftermath of the white invasion and the evolution of anthropologists' and indigenists' concepts over the course of 60 years.