Having the citizen revolts in 2009 in Iran as the starting point, this documentary reviews the political and cultural changes that this country has undergone since the Islamic revolution.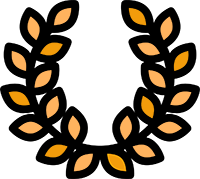 OFFICIAL SELECTIONS: IDFA - International Documentary Festival Amsterdam/ Art of the Real - Film Society at Lincoln Center, NYC/ Lussas États Généraux du Documentaire/ Fronteira Documentary and Experimental Film Festival/ Essay Film Festival - Institute of Contemporary Arts/ Guanajuato International Film Festival/ Hors Pistes - Centre Pompidou, Paris/ Cinéma du Réel/ Viennale
The Silent Majority Speaks. The conflict in Iran now and then
Using the latest revolt in Iran as a launching pad and as a central focus, this film explores ideas of collectivity, authority, patriarchy, memory and repetition through a re-assessment or deconstruction of Iran's modern history and the images used to construct it.
Connecting and disconnecting the images and the moments of a revolutionary consciousness, the film thinks through cinema and the use of the moving image as an obsession with a certain version of modernity and revolution as well.