In a remote rural village in southern Italy, a family prepares for the slaughter of a pig as part of a traditional ritual that is the basis of their economic livelihood.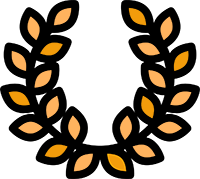 AWARDS: PREMIO PINO LORICATO D'ARGENTO. Pollino Film Fest
OFFICIAL SELECTIONS: L'Europe Autour de L'Europe Film Festival/ International Mountain Film Festival/ Italian Short Film Center Pick Festival du court métrage de Clermont-Ferrand/ Castelli Romani Film Festival Internazionale/ Vittorio De Seta International Competition/ Capri Hollywood International Film Festival
The Rite. The sustenance of a rural Italian family
Every year, the pig-killing ritual provides food and sustenance for a farming family in southern Italy.
A graduate of the prestigious Centro Sperimentale di Cinematografia in Rome, director Fabrizio Condino chooses an observational approach to capture the daily life of this family in the moments surrounding the rite.
The images in this documentary may be disturbing to some viewers.