When a conversation begins in the basement of the house of a man isolated from society, his darkest secrets come to light.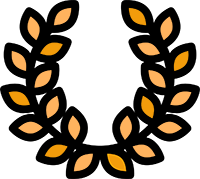 AWARDS: Young Jury Award. Cinéma du Réel Paris/ Poggiali award for best documentary. Rome International Film Festival/ Grand Prize Golden Apricot for best documentary. Yerevan International Film Festival/ Best Documentary. Italian Golden Globe/ Jury's special award. Cinemambiente Turin/ Issaverdens Award. Doc/It professional award/ Jury's special award. Anuu-Ru Aboro Film Festival
OFFICIAL SELECTIONS: Mostra Internazionale d'Arte Cinematografica di Venezia/ Rotterdam International Film Festival/ Reykjavik International Film Festival/ DOK Leipzig/ Minsk International Film Festival/ RIDM Montreal/ ZagrebDox
The Resolute. The secret of an isolated man
Piero is an old man who lives a secluded life deep in the woods of Vermont. The days are spent quietly, cooking, tending to the garden and reading.
Suddenly a silence of 70 years is broken and a past which has been hidden from all around him emerges as he talks with the filmmaker in the basement of the house.
Dark recollections of an adolescence spent in the ranks of one of the most infamous Fascist groups are recounted in what becomes a narrative of rising tension, violence and remorse.
A shocking climax is reached when the fate of Mussolini's treasure is revealed…
An exceptional testimony which has the power to speak to our times.