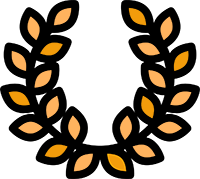 AWARDS: Jury Award, Audience Award. Green Motions/ Best Feature. Queen Palm
OFFICIAL SELECTIONS: Wild and Scenic Film Festival/ Crossroads Film Festival/ Thin Line Film Festival/ Big Sky Documentary Film Festival/ FICMA/ Salem Film Festival/ GLEFF/ Friday Harbor Film Festival/ Bellingham Human Rights Film Festival/ Ashland Independent Film Festival/ Portland Eco Film Festival
The Reluctant Radical. Environmentalism to the extreme
This documentary follows activist Ken Ward as he confronts his fears and puts himself in the direct path of the fossil fuel industry to combat climate change.
Ken breaks the law as a last resort, to fulfill what he sees as his personal obligation to future generations. After twenty years leading environmental organizations, Ken became increasingly alarmed by both the scientific evidence of climate change and the repercussions for civilization as we know it.
Ken pushed for a crisis level response from inside environmental organizations. Those efforts failed, and he now embraces direct action civil disobedience as the most effective political tool to deal with catastrophic circumstances.