In this classic of the late forties, the director Sydney Meyers captures the harsh life of a black boy from Harlem that is rejected by those around them and abused by their relatives.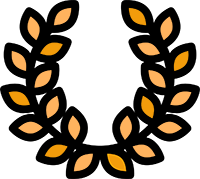 AWARDS: Winner of the International Award. Venice Film Festival/ NBR Award. National Board of Review of USA
OFFICIAL SELECTIONS: Academy Award Nominee for Best Documentary and Best Writing, Story and Screenplay.
"The Quiet One" A neo-realist classic filmed in Harlem
Cataloged by many as the "Shoe Shine" of North American urban life, this classic directed by Sydney Meyers portrays an invisible character in the American cinema of that time.
Left on his own by indifferent parents and surrounded by social and family circumstances that have led him to isolate himself, an emotionally disturbed black boy from Harlem tries to rehabilitate at the at the Wiltwyck School.
With the help of a narrator and enlivened by a fine orchestration, the story of this marginalized child slips before our eyes as if to soften the strong reality of the black neighborhoods of a racially segregated United States of America.