Through a meticulous investigation, this film documents the struggle of a small coastal community of Ireland against the powerful multinational Shell to avoid the construction of a millionaire gas pipeline on their lands.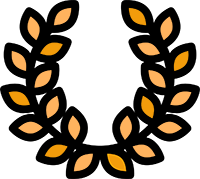 AWARDS: Honorable Mention by the Green Screen Jury. IDFA/ Best Documentary. Foyle Film Festival/ Best Documentary. Boston Irish Film Festival/ Bronze Torc Award. Celtic Film and Television Festival/ Best Short Documentary. Galway Film Fleadh/ Best Documentary. Irish Film and Television Awards/ Best Feature Film. Jaipur International Film Festival/ Best Original Score: Short, Best Director, Best Editing. Maverick Movie Awards/ Environmental Award. Reykjavik International Film Festival
OFFICIAL SELECTIONS: IDFA/ Aljazeera International Documentary Film Festival/ Cinema For Peace Awards/ Maverick Movie Awards/ Palm Springs International Film Festival
The Pipe. The small Irish village that stood up to Big Oil
What happens when the victims of a great engineering project that were once considered insignificant resist together against an oil giant? They definitely become a much bigger factor in the equation. Or rather, a thorn in the side for the big capital.
This incisive film documents, with historical veracity and demonstrable data, the controversial case of the construction of a gas pipeline through the lands of hundreds of inhabitants of the small agricultural community of Rossport, in the west of Ireland.