In search of success and happiness, a Chinese man and a young Taiwanese woman cross to the other side, from Mainland China to Taiwan and vice versa. But their paths soon reflect the historic tension between the two territories.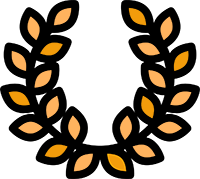 OFFICIAL SELECTIONS: Taiwan Ethnographic Film festival
The Other Side. Faces of the tension between Taiwan and Mainland China
After 30 years of Cold War confrontation between Taiwan and the mainland, people-to-people exchanges began in the 1980s, and the increasingly close economic, trade and tourism exchanges over the past 30 years have roughly changed the external appearance of the two sides, but the internal alienation and mistrust have never diminished.
Lao Ke, a businessman who failed to do business in Taiwan, put down his body and went to the mainland to serve as a Taiwanese officer, wanting to make a comeback. Lili, a working girl from the Mainland to Shenzhen, met her husband in Taiwan through the Internet and wanted to pursue a better life. They landed on the other side full of hope.
Unexpectedly, the treacherous and changeable external situation and internal conflicts that appeared from time to time makes the road to dream building extremely difficult.
This film is part of our program "China in focus" (by Cathayplay)