This documentary unveils with irony and diligence the connection between business, politics and sport in Donetsk, Ukraine, through the local soccer team.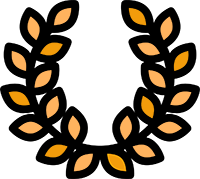 AWARDS: Best Documentary. Max Ophüls Festival
OFFICIAL SELECTIONS: IDFA First Appearance Competition/ IFF Trieste/ Docedge Kolkata/ Docudays/ One World Filmfestival/ Planete Doc Review Warsaw/ DOK.fest Munich
The Other Chelsea. Football, business and politics in Ukraine
Donetsk, a city with a million inhabitants deep in Eastern Ukraine, is the centre of the Donbass coal basin.
Here most people work for low wages in run down mines, while a few make a lot of money. No matter which side of the social divide you are on, coming from Donetsk you will almost certainly be an opponent of the Orange Revolution and a fan of the local football team, Shakhtar Donetsk.
Billionaire Akhmetov invests heavily in the club, which is becoming a major European force during the football season followed by the film.
Yet this sporting success funded by an oligarch's fortune only seems to highlight the wider social and political stagnation of the region. Off the pitch, the outlook appears bleak...