Seen trhough the lens of her own daughter's camera, this film documents the grieving process of Mette Hannibal after her husband Per dies. An intimate, emotional film about our worst fear, the feeling of having lost someone we cannot recover anymore.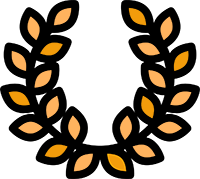 AWARDS: Nordic: Dox Award. CPH:DOX
OFFICIAL SELECTIONS: Visions de Reel
"The Night We Fell" An intimate gaze at the grieving process of a mother

7 days after her husband Per died, we enter the life of Mette Hannibal. Filmed by her own daughter, we follow her process of sorrow and greif as she is restles: she cleans the appartment, trying to sort out her new life without Per, emotionally and physically.

As she cleans, she slowly and painfully goes through the many memories of the old life she used to share with Per. When boxes are opened and Pers photographs are being reviewed, the story of Per and Mette's love grows. We get a greater understanding of the loss Mette suffered, as the film goes on. We enter a deep understanding of the love, life and story they shared.

"The Night We Fell " confronts us with our worst fear; That life is short and unpredictable and that we never know if we are here tomorrow.