Artist, professor, visionary. László Moholy-Nagy revolutionized the way art was created at the Bauhaus school in Weimar and later in Chicago, after escaping from the Nazis. This is his story.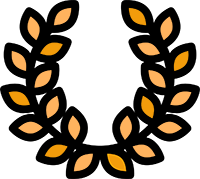 OFFICIAL SELECTIONS: Palm Springs International Film Festival/ Architecture and Design Film Festival/ The Chicago International Film Festival/ DOXA
The New Bauhaus. A Pioneer Named László Moholy-Nagy
In the 1920s, rising artist László Moholy-Nagy taught at the revolutionary Bauhaus school in Weimar, Germany, alongside luminaries like Paul Klee, Josef Albers, Anni Albers, Gunta Stolzl, Wassily Kandinsky, and Marcel Breuer.
An upstart within this esteemed group, Moholy established himself as a visionary, and the approach he developed while teaching became the ethos of his work: training artists to live "happier lives in modernity."
Forced into exile by the Nazis, Moholy moved to Chicago with his two daughters and his second wife, Sibyl Moholy-Nagy, where he found himself inspired by the sense of re-invention in the city.
This film is an odyssey through the life and legacy of Laszlo Moholy-Nagy, the innovative artist and educator whose pioneering approach to integrating technology into design continues to influence and inspire.