As his country heads towards high-risk elections, Emmanuel Botalatala, the Minister of Garbage of Kinshasa (DR Congo), enters the last portion of his life. Having sacrificed everything for his art, he stubbornly tries to carry on with his work and secure his legacy for future generations.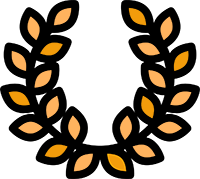 OFFICIAL SELECTIONS: Dok Leipzig/ Waterloo Film Festival/ Fespaco
The Minister Of Garbage. An artist from the bowels of the Congo
Some see him as a madman, others as a genius. Sharp-eyed, nimble-fingered, polio-crippled Emmanuel Botalatala is Kinshasa's Minister of Garbage. The position is however unofficial; it is merely a stage name.
As the Congo heads towards critical and uncertain elections, the Minister has a "destiny". In the capital city's working-class districts, he creates three-dimensional artworks with the waste vomited day after day by Kinshasa.
Through those, he puts forth a reflection on his country's and Africa's evolution. At 64 years of age, he finds himself at a turning point. Entering the last portion of his life completely penniless, he dreams of throwing a glorious feat at the face of frantic "Kin": creating a cultural centre to host his rain-corroded work, train tomorrow's Ministers of Garbage and leave a trace of his existence behind.