To discover the truth behind the mysterious objects her uncle brought back from the Far East during her childhood, filmmaker Francesca Lixi embarks on a journey to those places through archival footage.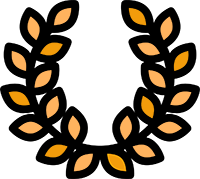 OFFICIAL SELECTIONS: Cinema Italiano in Bulgaria Un Affare di Donne/ Terre di Confine Film Festival/ Italia in Doc/ Guangzhou International Documentary Film Festival Visioni Italiane/ Annecy Cinema Italien/ Cinema delle T erre del Mare/ Festival dell'Asinara - Pensieri e Parole/ Trieste Film Festival in Tour/ ISREAL/ Sguardi Altrove/ Valdarno Cinema Film Festival/ Trieste Film Festival/ Biografilm Festival
The Man With The Lantern. The Mystery of My Uncle
Mario Garau was Sardinian and worked in the Credito Italiano Bank. Halfway through the 1920s he was posted to China to work in the Italian Bank of China, in Tientsin and Shanghai. This was still the period of the International Concessions and the Unequal Treaties.
The banker was the uncle of the filmmaker Francesca Lixi, and from when she was a little girl she can remember his trunks – containing objects, 8mm films and photos – arriving in our home. For decades, these exotic objects, and the very restricted information on this close but absent relation, filled her imagination and led her to try to find out much more about this mysterious figure.
This film uses photos, documents and previously unseen film footage to tell the story of Lixi's uncle and the rarely mentioned or remembered world of the International Concessions in the Far East less than a century ago, but it also tells the story of how his life became interwoven with hers, and with her own choices.