Hokman Joma, a Kurdish refugee, is arrested and sentenced for the throwing of a shoe to Turkish President in the city of Seville. After his time in prison he decides to take a camera and tell his story.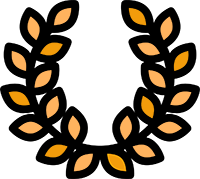 OFFICIAL SELECTIONS: Festival Internacional de Jóvenes Realizadores de Granada/ Nominado a los Premios Asecan del Cine Andaluz
The Man Who Swapped His Shoe For A Movie Camera
In the first minutes of this documentary, Hokman Joma, a Kurdish refugee in Seville, Spain, says he is aware of the problem of Kurdistan, a population in constant harassment and divided into four territories.
When he learned that Turkish President Recep Tayyip Erdoğan would visit Seville, Joma thought that the best he could do for his nation was to give a clear signal of rejection to one of the leaders at the head of the offensive against the Kurds.
In 2010, Joma threw one of his shoes at Ergodan while he was boarding his official car. Although he did not hit the target then, now, several years later, our protagonist takes a video camera to tell his story.