This Oscar-winning documentary follows the incredible feat of Japanese skier Yuichiro Miura, the first man to descend Mount Everest with his skis in 1970.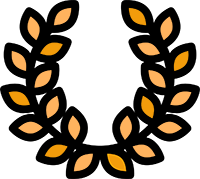 AWARDS: Academy Award for Best Documentary feature
The Man Who Skied Down Everest. The hero of the Himalayas
This incredible, Academy Award-winning film features adventurer, poet, and world champion skier Yuichiro Miura as he and his climbing team face the most challenging climb in the world -- an ascent up Mt. Everest.
They faced an icefall that claimed 6 lives, still considered the worst natural disaster accident in Himalayan history. With a 35mm Panavision film crew in tow, they climbed to the South Col, only 350 meters from the very summit of Everest, where Miura put his life in the hands of the Gods.
Possibly the first truly extreme skiing film ever produced, "The Man Who Skied Down Everest" is more than a simple adventure film. It is a portrait of a man who is an athlete and a world record holder. It is a document of an arduous and treacherous trek in the Himalayas that left six people dead.