After being found dead in his room, the painter and photographer Pierre Molinier left behind a peculiar body of work. This short film seeks to decipher his enigma through these pieces.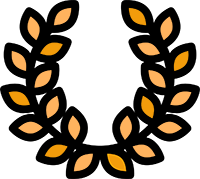 OFFICIAL SELECTIONS: Participation à la Programmation Luciano Castelli/ Sélection Films on Art/ Compétition Internationale du Festival International d'Art de Montréal/ Festival International du Film Grolandais/
The Legs Of Saint Pierre. The enigma of the dead painter
Pierre Molinier was a self-taught painter and photographer who developed a highly personal style that defied categorization. His work is characterized by eroticism, violence, and Surrealism, often featuring himself as the subject. In addition to traditional paints and photography techniques, Molinier also used cosmetics, collage, and found objects to create his art.
On March 3, 1976, Molinier's life came to a tragic end when he was found dead in his Bordeaux apartment, shot in the head. To this day, it is unclear whether Molinier's death was a suicide or a murder. However, what is certain is that Molinier left behind a legacy that continues to fascinate and inspire people all over the world.