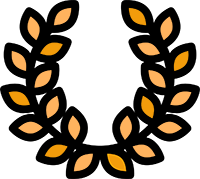 AWARDS: Best Documentary. Festival de Cinema da Figueira da Foz/ Best Production. Arte Non Stop Festival
OFFICIAL SELECTIONS: Evolution Mallorca Festival/ Dingle Film Festival/ Soho International Film Festival/ Woodstock Museum Film Festival/ History Film Festival/ Festival internacional de cinema MOVECINEARTE/ Festival CINESPAÑA Tolouse
The Karamazoffs, A walk on the SoHo years
In the 1960s, the abandoned factories of New York's SoHo were occupied by artists from around the world, sparking the beginning of one of the most colourful periods in contemporary art, with the boom of open studios, conceptual art, happenings, performances and video art.
The Karamazoffs, a group of artists arrived from Barcelona, along with colleagues and pioneers from that era, like Jonas Mekas and Jaime Davidovich, recall their personal experience and the artistic atmosphere through the 1960s, 70s and 80s in SoHo.
With archival footage featuring, among others, Jonas Mekas, Yoko Ono, Laurie Anderson, Lou Reed and the Velvet Underground, George Maciunas, Fluxus, Charlotte Moorman, Andy Warhol, Jaime Davidovich and The Karamazoffs.