This documentary shows all the facets of Alexandro Jodorowsky, cult filmmaker, mime artist, performer, comic writer, creator of psychomagic and more!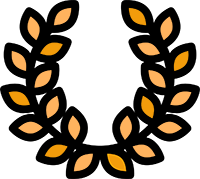 OFFICIAL SELECTIONS: Olympia Film Festival/ Solothurner Film Festival/ Valdivia Film Festival/ San Sebastian Film Festival
The Jodorowsky Constellation. The man behind the psychomagic
Fascinating and challenging, Alexandro Jodorowsky is a multi-talented person: director of cult-movies (El Topo, The Holy Mountain, Santa Sangre...), founder of the « Panique » movement, performer of provocative happenings, mime artist, successful comic strip writer (the INCAL...), animator of the « Mystical Cabaret », Tarot card master, launcher of the « psycho-magic »....
This is the quest of the multiple facets of Jodorowsky and includes views of those who have been closely connected to him (Fernando Arrabal, Peter Gabriel, Marcel Marceau, Jean « Moebius » Giraud, the martial arts master Jean-Pierre Vignau). They appear like mirrors in this quest and reveal that the only important search is for oneself.