In their own voice, the former miners of the uranium mines in a Gabonese village tell us how they were forgotten by the French nuclear industry. The question gravitates: What does the future hold for them?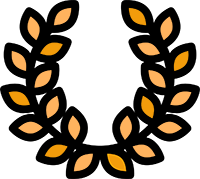 AWARDS: Festival du Film de Masuku au Gabon. Prix du public
OFFICIAL SELECTIONS: Résistances / Festival Bobines sociales/ FReDD - Festival Film de Recherche et Développement Durable/ Festival du film de Lama
The Invisible Wounds. The forgotten "Uranium town"
Since the closure of its uranium mines, the small town of Mounana has been forgotten.
Today, the former miners, having worked all their lives for the French nuclear industry, fear for their health and that of their families and must deal with the daily life in a region that is said to be polluted.
In the depths of the Gabonese forest, between the memory of a prosperous past and the reality of a painful present, they must redouble their efforts to build a future and live with dignity.