Among the most iconic musicians of the hardcore punk music scene in the United States are Roger Miret and Vinnie Stigma, of the band Agnostic Front. This is their story.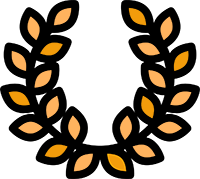 OFFICIAL SELECTIONS: Musikfilm Festivalen/ Melbourne Documentary Film Festival/ Mt Fuji – Atami, Japan Film & VR Festival/ Berlin Independant Film Festival/ Sound Unseen Film Festival/ In Edit Film Festival/ Raindance Film Festival/ SF DocFest/ Independent Film Festival Boston/ Phoenix Film Festial/ Florida Film Festival/ Big Sky Film Festival/ DOCNYC
The Godfathers of Hardcore. How do you grow out of a culture that you helped create?
This is an Award-Winning and critically acclaimed documentary. "The Godfathers of Hardcore" is more than a love letter to NYC Hardcore Punk.
Originally released on Showtime, the film tells the 40-plus year "Odd Couple" relationship between vocalist Roger Miret and guitarist Vinnie Stigma of the hardcore Agnostic Front.