This is the story of Gan HaShlosha, better known as the "Sakhne", one of the largest, most famous and most visited parks in Israel.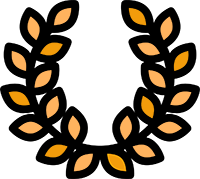 AWARDS: Best Director Award. Jerusalem International Film Festival/ Grand Prix. Best Feature Award/ Best Film Award. Miradas Doc/ Best Documentary, Best Editing, Best Sound, Best Cinematography. The Israeli Documentary Forum Awards/ Best Original Score.
OFFICIAL SELECTIONS: Jerusalem International Film Festival/ IDFA/ True/False Film Fest/ HotDocs/ Independent Film Festival Boston/ Planete + DOC Film Festival/ DOC Fest Munch/ Seret – London Israeli Film Festival/ Pärnu Film Festival/ Mediteran Film Festival/ New Orleans International Film Festival/ Chicago Israeli Film Festival/ Bucharest Jewish Film Festival/ PKF Italy/ International Jewish Film Festival/ Miradas Doc/ Other Israel Film Festival/ MATI Center Israeli Film Festival/ Washington Jewish Film Festival/ Ithaca Jewish Film Festival/ Detroit Jewish Film Festival/ Crossing Europe Film Festival/ Paris Israel Film Festival Isratim/ Toronto Jewish Film Festival/ Jewish Alliance of Greater Rhode Island/ Warsaw Jewish Film Festival
The Garden of Eden. The life in a recreational park in Israel
During the spring, summer, fall and winter seasons of one full year, the film documents the transformation of Gan HaShlosha, one of the most famous public parks in Israel. With a spectacular expression of cinematic beauty, the documentary tells the stories of the people who visit the park and work therein.
Among the characters are Yaacov, whose wife left him and who has since been living a sad and lonely existence; Athir, who is planning to move to Canada because life in Israel does not enable him to reach his full potential; and Yael, who was forced to wed at the age of 13 and suffered many years of physical and mental abuse.
Director Ran Tal, who dismantled and reassembled the myth of the kibbutz in his film "Children of the Sun", studies the innermost parts of Israeli society with humor, beauty, pain and compassion in the least expected location – a recreation park.