In this award-winning documentary, survivors of the Srebrenica Genocide talk about the events leading up to the mass murder of 8,372 Bosnian men in 1995.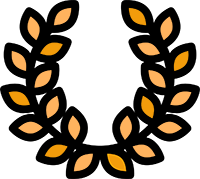 AWARDS: Special Jury Award. IDFA
OFFICIAL SELECTIONS: IDFA/ Sarajevo Film Festival/
The Fog Of Srebrenica. Blurred traces of the war in Bosnia
What happens to you when you live in a society driven by civil war, when you're forced to entertain the inconceivable thought that your neighbors are out to kill you?
Hatidza, one of the mothers of Srebrenica, sums up this sense of disillusionment: "Because of what happened in World War II, we thought people must have been uncivilized back then. We thought civilization had progressed and that we understood each other now."
The Fog of Srebrenica presents interviews with the survivors of the genocide that are structured in chapters, each of which handles a new phase of this atrocity: the chaos and desperation, the starvation, the severely weakened Bosnian militias marching through the woods – a hellish ordeal that few survived.