In a remote mountainous region of China, Hou Junli and his family remain in a small village that has seen so many leave for the city. A beautifully observational document about rootedness.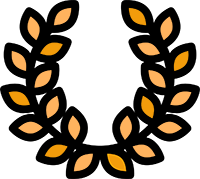 AWARDS: Special Jury Remi Award. USA WorldFest-Houston IFF/ The Special Jury Prize. Armenia Apricot Tree IDFF/ The Grand prix "Dragoslav Antonijevic". Serbia Ethnological Film Belgrade IF
OFFICIAL SELECTIONS: Australia Byron Bay IFF/ Visions du Réel IFF (Media Library)/ DOKer Moscow IDFF/ South Korea Ulju Mountain FF/ DocPoint Helsinki DFF/ DokuFest Documentary and Short IFF/ Iran IDFF/ UK Leeds IFF/ Israel Haifa IFF/ Karlovy Vary IFF
The Fading Village. The village that resists
Unlike the other young people in their forlorn mountain village, Hou Junli has remained with his family instead of leaving for the city.
The dilapidated houses continue to resist the snow and rain, but how long will this place exist if there is nobody left to carry on local work and traditions?
A long-term observational documentary about a difficult life and the love of one's native soil.