More than five decades later, two actors make a dramatized reading of the letters that the poets Anja Plaschg and Laurence Rupp exchanged during their fascinating relationship.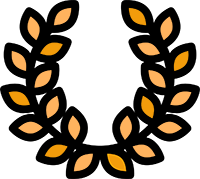 AWARDS: Best Austrian Feature Film, Best Artistic Editing of a Feature Film. Grand Diagonale Prize/ Prix des Jeunes Special Mention/ Prix International de la SCAM. Cinéma du Réel/ Ring of Filmart. Bildrausch Filmfestival Basel/ First Prize. Concurso International Filmmaker Festival Milano
OFFICIAL SELECTIONS: Berlin International Film Festival/ Festival of Austrian Film/ Cinéma du Réel/ Pula Filmfestival/ Moscow Jewish Film Festival/ Bildrausch Filmfest Basel/ Visions du Réel/ DokKa/ DOK.fest/ International Women's Film Festival/ Filmkunstfest/ New Austrian Cinema/ Art of the Real/ Toronto International Film Festival/ Doc Festival/ Bratislava International Film Festival/ Sevilla European Film Festival/ Thessaloniki International Film Festival/ Scanorama European Film Festival/ Jihlava Doc Film Festival/ Cambridge Film Festival/ BFI London Film Festival/ Fünf Seen Filmfestival/ !f Instanbul Independent Film Festival/ Göteborg International Film Festival/ Jerusalem Jewish Film Festival/ Milano Filmmaker/ Mar del Plata International Film Festival/ Torino Film Festival/ Montreal International Documentary Festival
The Dreamed Ones. Reading the poets' love
Two young actors, Anja Plaschg and Laurence Rupp, meet in a recording studio to read the letters que se intercambiaron two poets, Ingeborg Bachmann and Paul Celan, who came to know each other in post-war Vienna.
The tumultuous emotions of proximity and distance, fascination and fear captivate them. However they also enjoy each other's company, arguing, smoking, discussing their tattoos and favourite music.
Yesterday's love, today's love and tomorrow's: where the lines are blurred lies the heart of the film.