The filmmaker Sarita Siegel takes us into the Asian forests to show us the reality of the orangutans, a species at risk of extinction.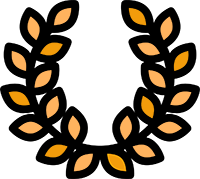 AWARDS: Merit Award for Educational Value & Merit Award for Production Value. International Wildlife Film Festival/ 2nd Place EarthVision Environmental Film & Video competition/ Merit Award Columbus/ 2nd Best Primate Film (professional category) International Primatological Society/
OFFICIAL SELECTIONS: Finalist Marion Zentz Best Newcomer Award/ Finalist International Wildlife Film Festival Award/ Commendation, The Genesis Awards/ Best Cinematography, Festival du Cinéma de Bruxelles/ Finalist Missoula Montana Wildlife Film Festival & Angelciti Int'l Film Festival/ Screened at Max Planck Institute as part of "Thinking With Animals" conference/ American Natural History Museum of New York, Smithsonian Institute/ Image EcoVision Festival/ Tales of Planet Earth
The Disenchanted Forest. An intimate portrayal of the world of orangutans
We call them o-rang-u-tans, which literally means "forest persons" in the Malay and Indonesian languages.
They are the only great apes native to Asia. Of all the apes, they are the closest to man in genetic makeup. And they face extinction.
Two years in the making, the film is an intimate portrayal of the world of orangutans, the threats to their survival and the people committed to help them thrive.
The film focuses on a recent discovery that orangutans do not rely on animal instinct for survival, but instead have a culture that they have preserved from generation to generation.