Poetic, provocative, surprising. This unique documentary makes us discover the colorful world of Los Chopen, a group of plastic artists with disabilities.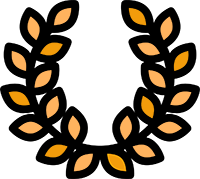 OFFICIAL SELECTIONS: FECILBBA/ Voces Contra El Silencio/ Slemani International Film Festival
The Dinosaur Egg. There is no disability in art
"My mother stopped painting when she discovered the work of Los Chopen, a group of artists with intellectual disabilities that she herself founded. My aunt Pipi is also part of it.
What the world expects of us is not always what we can give it in return. Sometimes the world expects little of us, and we can give so much more. This is a playful and poetic exploration of this multi-headed giant."