If for filmmaker Valentina Signorelli becoming a naturalized British citizen was not difficult, for three other migrants from various parts of the world it has been quite a dream. This is their story.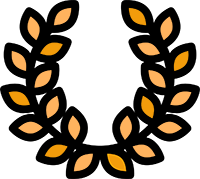 OFFICIAL SELECTIONS: RED Movie Awards, Finalist/ FFI London/ Rome Independent Prisma Awards/ The Soho London Independent FIlm Festival/ MAX Diversity Film Festival/ ShortsTV Worldwide Film Festival/ London Independent Film Awards
The Day I Became a British Citizen. Four incredible migration stories
Composed of three storylines, the film features, first of all, the filmmaker Valentina Signorelli´s naturalization in the UK ceremony after months of delay caused by COVID-19.
But if Valentina has been lucky enough with my naturalization, the same cannot be said for those whose future is still uncertain. In this part, we will follow the stories of Hedwig,
a Dutch breast cancer survivor; Konstantin, a former Olympic champion for the URSS; and Was, a refugee from Pakistan and in the UK since 2011.
The third storyline moves across the empty streets of London, filmed during the first lockdown. Whilst the eye moves around the ghost capital, the voice-over combines together the hopes and fears of the interviewees into a single narration that transcends each of our individual stories.