Why group of Croatian football fans give their support to a small football team of a nearby village instead of cheering for the one of their hometown? The mythology and folklore of The Celts might have the answer.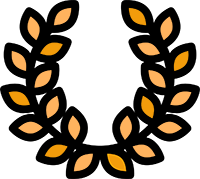 OFFICIAL SELECTIONS: ZagrebDox/ FRKA/ Croatian Film Days/ Review od Amateur Film/ Tabor Film Festival/ Golden Beggar/ Mediterranean Film Festival/ Liburnia Film Festival/ Dokuart
The Celts. Supporting the football team of the next village
Every weekend the Celts football fans escape their washed-up small town blues by cheering for a team from a nearby village.
Although their hometown boasts a successful team that competes in Croatia's national league, these passionate football fans give their hearts and their support to a village team that plays in regional leagues.
Over the course of one football season we follow the fortunes of the Celts supporters and their chosen team, immersing ourselves in the green and white rhapsody of jerseys, scarves and other fan paraphernalia, along with the mythology and folklore of The Celts.