Marcelo is a dandy, a homosexual, a voracious reader and, in one of his past lives, a German poet obsessed with a blue rose he never found. This is a bold dissection of a character with all his wild facets.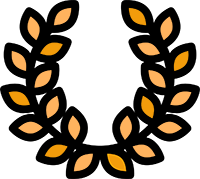 OFFICIAL SELECTIONS: Berlinale/ Cinéma du Réel- Festival Internacional de Cinema de Paris/ Indie Lisboa/ Mostra de Cinema de Tiradentes/ TLVFest 2019 - Tel Aviv International LGBT Film Festival/ Festival Internacional de Cinema de Valdivia/ Antenna - Australia's International Documentary Festival/ Transcinema
The Blue Flower of Novalis. The lives of a unique character
Marcelo, a dandy of about 40 years old, possesses an unmatched memory. He relives familiar memories in his head and has recollections of his past lives.
In one of them he was Novalis, a German poet who chased a blue rose. And in this current life, what is Marcelo chasing?