This film is a unique view from within the most massive, longest, and politically significant student protest in Croatia since 1971.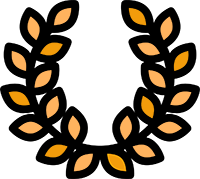 AWARDS: Special Mention. Jihlava International Documentary Film Festival/ Special Mention. Undeshillfest/ Audience Award, Best Documentary. Croatian Film Fays
OFFICIAL SELECTIONS: Zagrebdox/ Mediterranean Film Festival/ Underhillfest/ Makedox/ Dokufest/ Liburnia Film Festival/ International 1001 Documentary Film Festival/ Dok Leipzig/ Freezone Festival/ Verzio Intl. HRFF/ Porec Dox/ Balkan Florence Express/ American Documentary Film Festival/ Planete + Docfilm Festival/ Medfilmfest/ Cinema City/ TV Fest/ This Human World/ Which Human Rights Film Festival/ Balkane Festival/ Tartu World Film Festival/ Hong Kong Social Movement Film Festival
The Blockade. The most massive student protest in Croatia
The student prostest protrayed in this documentary started in April of 2009 at the Faculty of humanities and Social Sciences in Zagreb.
The struggle against the commercialization of education and the blockade of teaching classes lasted for 34 days. The rebellion spread onto more than 20 faculties across the country and the students became an active and relevant political subject.
Filmmaker Igor Bezinović followed everything: from the exhilarating preparation meetings and blocking of classes to the first signs of exhaustion.