After a long time of being separated from her brother, interned in a select Catholic order in an isolated monastery, filmmaker Zita Erffa decides to break the silence and discover what keeps her brother in that secluded place.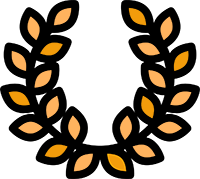 OFFICIAL SELECTIONS: Berlinale International Film Festival
The Best Thing You Can Do with Your Life. My brother, the stranger
When the brother of filmmaker Zita Erffa joined the Legionaries of Christ after finishing school, he disappeared from her life.
His family can only visit him once a year. His superiors are even allowed to read the letters they send him. She hated them.
Why did her brother choose them to be his new family? Eight years pass by before Zita visits him in his monastery in Connecticut. And suddenly, she is there, surrounded by 80 men in strange clothing. In the documentary, we see how they live — how they pray, eat, pray, go to class, pray.
And she, Zita, gets her brother back finally. Or not?