Through a compelling contemplative approach, this film follows the people living inside the caldera of the volcano Pico do Fogo, in Cabo Verde, as they must reinvent themselves after the eruption.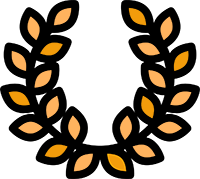 AWARDS: "Golden Dove" International Competition Short Documentary. Dok Leipzig/ Best Pelicam Short. Pelicam
OFFICIAL SELECTIONS: IndieLisboa/ PLATEAU Festival Internacional de Cinema da Praia/ Curt´Arruda / Festival della Lessinia / 澳門國際紀錄片電影節MOIDF / Trento Film Festival / Rencontres Internationales Paris/Berlin
The Ashes Remain Warm. The village inside the volcano is reborn
The villages of Chã das Caldeiras lie inside the crater of the volcano Pico do Fogo, in Cabo Verde.
After losing everything they own on the last eruption, its inhabitants are forced to reconstruct their lives.
A subjective visual tale on real loss, a symbiotic relationship and the possibility of the eternal return.