This beautiful film is about the meeting of craftsmanship and art at the St Gallen Art Foundry, in Shanghai.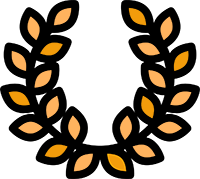 OFFICIAL SELECTIONS: Visions Du Reel/ Cinema Verite Iran International Film Festival/ Napoli Artecinema/ Solothurn Film Festival
"The Art Foundry" The meeting between art and craftsmanship

In the St. Gallen Art Foundry distinguished artists such as Urs Fischer, Katharina Fritsch, Fischli/Weiss, Paul McCarthy and Hans Josephsohn come together with the charismatic founder of the foundry Felix Lehner and his colourful crew of mainly young women and men, who, with great delight and passion, transpose the artists' visions into sculpture.

The fascination these craft-workers feel for the ancient skill of metal casting has caused a great stir in the contemporary art market. Their success has been so great that a part of their production has had to be transferred to Shanghai.

The cultural and technical exchanges with Shanghai have brought both challenges and enrichment. But whether in Shanghai or St. Gallen the sight of molten metal remains magical – fantasy becoming reality.